"YOU DON'T OWN THE ROAD" – The latest near-death incident that has Fred fuming!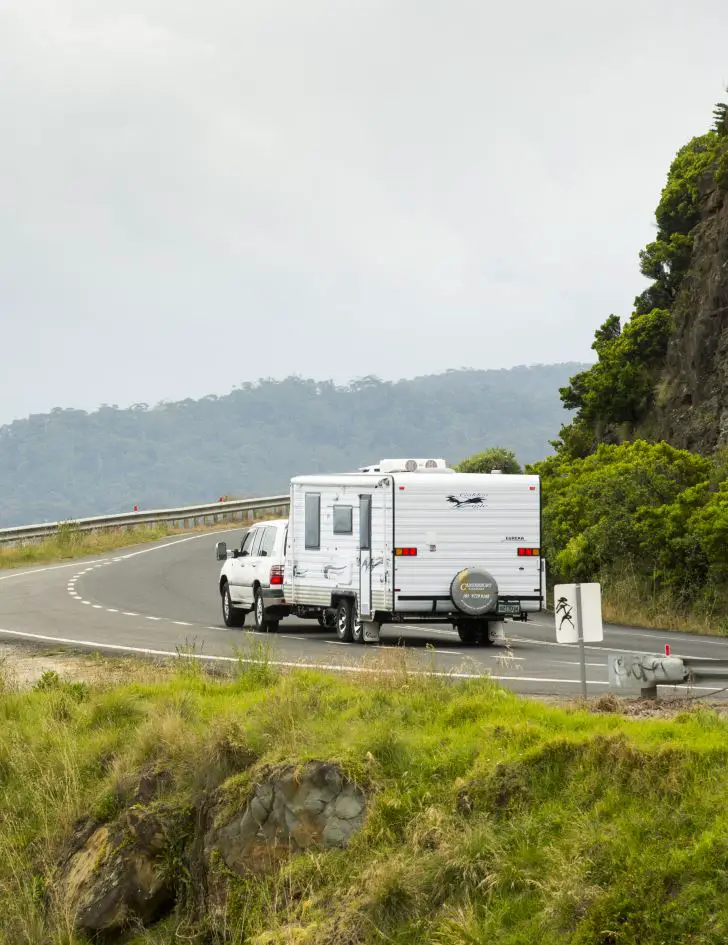 What happened to me on the Victorian High Country Highway could happen to any one of us vanners – and it's this brush with death that has shaken me to the bone!
I was driving down the highway, sticking to my lane, when a motorcyclist came flying around a blind corner at a hundred miles an hour, on our side of the road and just metres away from our tow-rig!
We immediately engaged our brakes (thank god for AL-KO!) without causing the van to sway and narrowly avoided a certain death disaster by seconds. And what did we get in return? Nothing! He was off zooming around the next corner dangerously fast as we tried to slow our heart rate and pull over to a safe spot.
What this motorcyclist doesn't realise, is that he could have easily killed himself, us and possibly the motorists behind! This could have been a highway pile-up with several fatalities and many broken families if not for quick thinking.
This isn't a lone incident either! Last year, it was revealed that motorcyclists made up one of five deaths on Victorian roads and the Transport Accident Commission road safety manager, Samantha Cockfield, said riders were approximately 38 times more likely to be killed than drivers.
Doug Fryer, the Assistant Commissioner for Road Policing, said the "frightening reality" was that 85% of riders had contributed to their own deaths on the roads, whilst Monash University transport expert Max Cameron said, "the simplest solution would be for there to be no motorcycling."
We don't like lumping everyone in to the same category – after all, we hate when it happens to us – but the truth is that there are dangerous motorcyclists out there and both statistics and experts can confirm this.
So what can we do? Well, you all know about the huge weight-awareness exercises going on at the moment, so I think it's about time we had a complete overhaul of what it means to be a motorcyclist, complete with more training when getting the license. We can't wait for them to have a safety realisation when they're seconds away from an accident and we certainly can't continue to have near-death experiences like the one I've just had, because next time, I might not be so lucky!
Have you had a near-death experience on our roads? Do you think a complete overhaul of the motorcycle license will help? Let us know by mailing [email protected]