SUNLAND PATRIOT SEL-X WITH OPTION PACK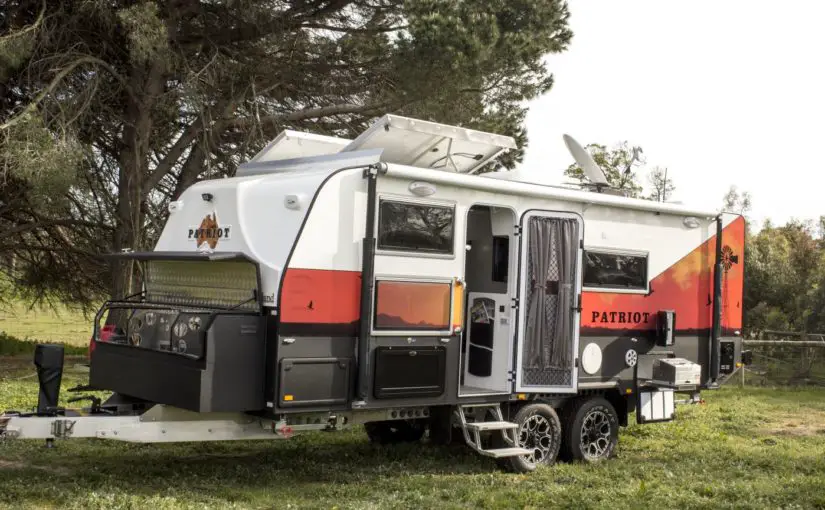 Sunland's top of the line Patriot has both the off-road prowess and interior luxury you need for your big trip – plus a massive option pack!
UNIQUE FEATURES
• ALUMINIUM A-FRAME WITH WOOD STORAGE
• SOLAR PANELS WITH LIFTING FEATURE
• POSITIVE AIR PRESSURE UNIT
• ATX-AIRBAG SUSPENSION WITH REMOTE
• REAR SERVICE HATCH
• SLIDE-OUT BBQ
• 2x 200 LITHIUM BATTERY
• 720W SOLAR
The Sunland Patriot SEL-X has all the off-road credentials a van needs to free camp around Australia. Featuring a rugged construction with a tough chassis, suspension and body, combined with a luxurious and highly appointed interior. The result is a free camping caravan that is prepped and ready for the big lap. What sets this Patriot SEL-X apart from the rest is that for the special introductory price of $159,990 tow away, you get an amazing options pack included. From an aluminium A-frame with wood storage to solar panels with lifting features and an ATX airbag suspension with remote control, this Patriot SEL-X from Sunland truly does have everything you need to travel Australia.
Read complete review