NOVA FAMILY ESCAPE 196-8C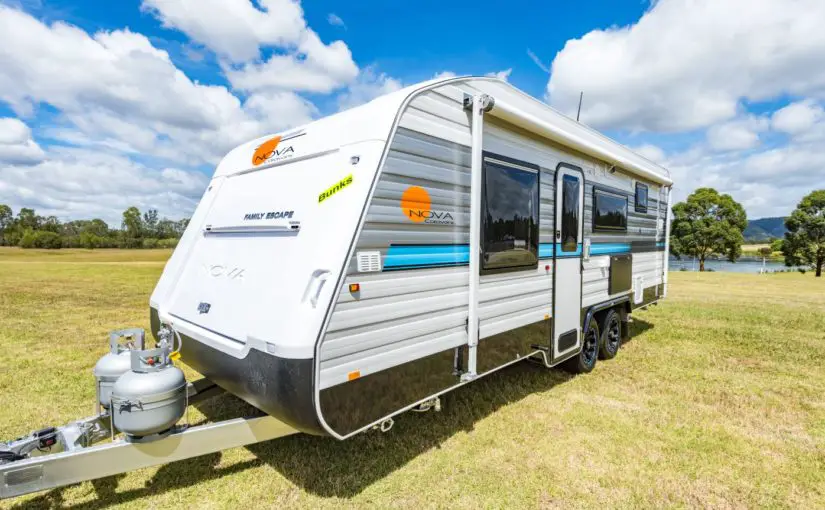 Pack the family and hit the road in your very own, tailor made caravan – created specifically with your family in mind!
UNIQUE FEATURES
• NOVA EXCLUSIVE DC TO DC POWER MANAGEMENT BOARD
• FLUSH FIT DOUBLE BUNKS
• RV WIFI AS STANDARD INCLUSION
• PRESTON CHASSIS 21'6" – PERFORATED WITH 50MM CHASSIS RAISER
• ASA MOULDED FRONT WITH WHITE SHIELD – NOVA EXCLUSIVE
As travelling costs increase, more and more families are taking the plunge and investing in their own family tourers, so they can experience this beautiful country without added flight and hotel costs. Nova have identified this need in the market and created the Family Escape. A fully loaded tourer, the Family Escape comes with luxurious queen bed, split wardrobes, flush fitting double bunks, a full ensuite and customisable dining layout. Walking through, you'll note an abundance of overhead and under-bed storage and all flooring is vinyl, so it's simple to keep your home away from home clean and tidy. Of course, the most important part of the Family Escape is the standard inclusion of the DC Power Management Board, which easily controls all your power – ensuring you'll always be comfortable and entertained.
Read complete review