NEVER GET LEFT HIGH AND DRY WITH A FLAT BATTERY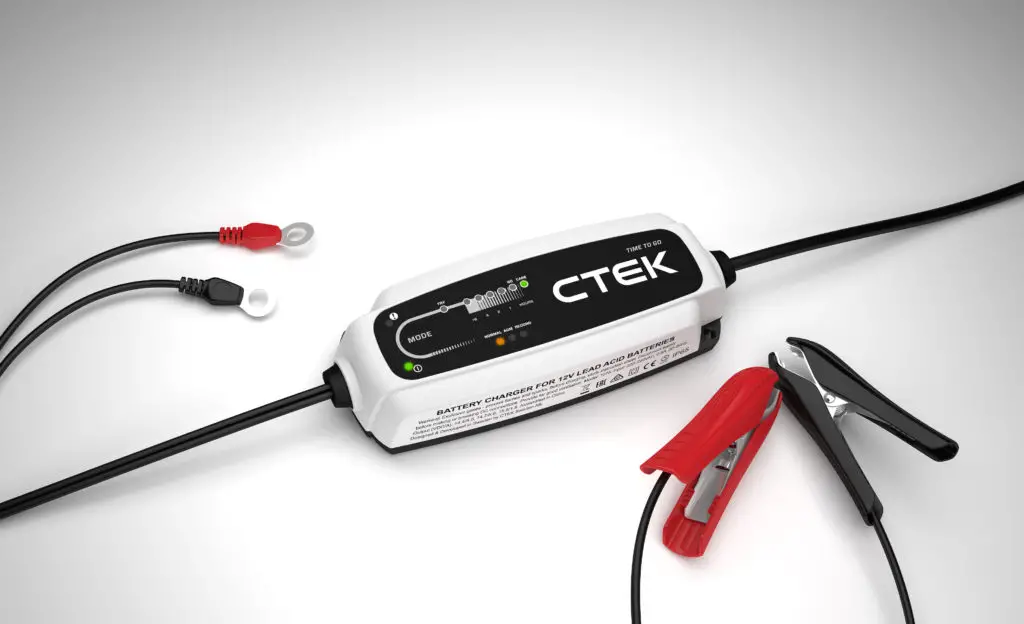 POWER THROUGH YOUR DAY ON TIME WITH THE CTEK CT5 TIME TO GO
Stay in control of your time and your day, every day with the exciting new CTEK CT5 TIME TO GO battery charger, a world first from the foremost global innovators in battery charging technology.
The CT5 TIME TO GO puts you in charge … literally … with a 7 light LED countdown that accurately predicts how many hours until your battery will be charged, so you'll always know at-a-glance when you'll be ready to go. The 3 stage indicator lets you know when it's safe to TRY to start your vehicle, when the battery is ready to GO, as well as CARE mode for continuous maintaining of state of charge 24/7.
State-of-the-art vehicle technology makes ever increasing demands on batteries to run sensitive equipment that drivers have come to rely on. So you need a safe reliable power source that keeps your vehicle and its tech running to your timetable.
If you get caught with a flat battery the CT5 TIME TO GO won't just get you moving, it will tell you when you can go so you stay in control at all times; and like all CTEK innovative smart battery chargers it will protect your battery and your vehicle with optimum charging for maximum performance and lifespan.
The CTEK CT5 TIME TO GO is a compact, multipurpose, automatic charger that can be used to power the whole family's everyday cars, 4WDs, trailer boats and even small caravans. Suitable for all 12v lead acid batteries (wet, MF, CA/CA, AGM and GEL) with a capacity of 20-160Ah, the CT5 TIME TO GO is unique; simply connect and forget for safe continuous charging.
It's competitively priced at $185 RRP and comes with a five year warranty and a host of safety features that protect your battery, your vehicle and you, including non-sparking reverse polarity protection and short circuit proofing.
Make life even easier with our range of CT5 TIME TO GO accessories including a Mounting Bracket, a Bumper Protector, and an Indicator Eyelet M8 that lets you check hard to reach batteries. Complete the set with an Extension Cable, and an Indicator Plug 12v that lets you plug in, charge and check via the vehicles 12v socket.
For a complete picture of battery health add in the complimentary CTEK CTX Battery Sense ($99 RRP) our patented wireless monitoring system that lets you track the status of your battery via a smartphone app.
With no equal in the market let the CT5 TIME TO GO battery charger keep you in control of your time and your day, every day.
Visit ctek.com for more information.