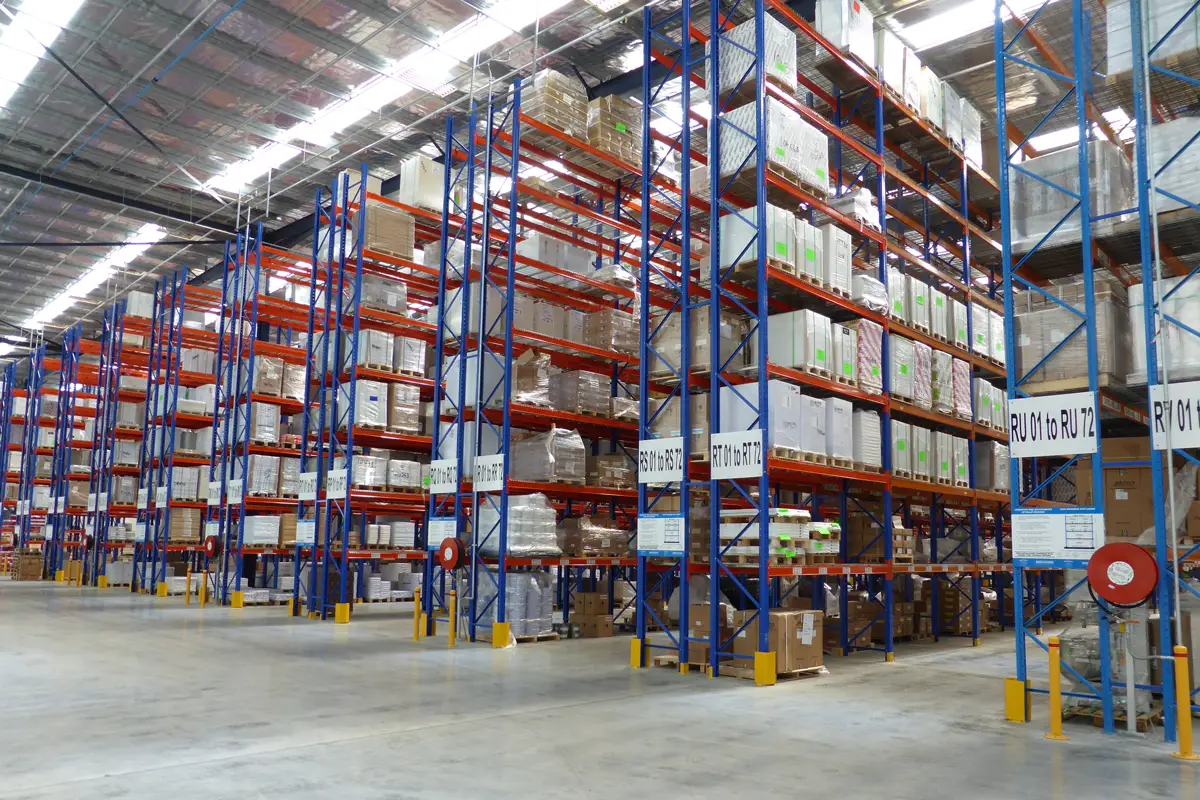 Standard pallet sizes at Erect A Rack
Business is transporting their goods in pallets which can be easily transported from one place to another and stored at the warehouse in racks and shelves. Erect a rack is one of the leading suppliers of racking and shelving solutions. So businesses who wish to use the products of Erect a rack would like to find out what the
standard pallet size at Erect A Rack
, so that they can plan their packaging accordingly. Commercial storage space is expensive, so businesses would like to make full use of the space available, and plan their packaging so that no space is wasted.       The standard size of the pallets which are used within Australia are 1165 mm X 1165 mm ( or 116.5 cm X 116.5 cm) and can carry a weight between 500 to 1800 kg depending on the goods which are being transported. Within Australia, railways are the most cost effective method of transportation for goods, so these standard pallets will fit into the "RACE" containers of Australian railways. Usually, these pallets are made from softwood or hardwood depending on the budget of the pallet user. In each country, the standard size for a pallet will vary and is usually different from Australian standards.         Businesses that are exporting goods should be aware that the standard size for export pallets is slightly smaller at 1100 mm X 1100 mm. This is because these pallets are designed to fit exactly into the shipping containers which are used for transporting goods worldwide, usually by sea. These pallets carry approximately 1000 kg of goods. The standard size for American pallets in South and North America is based on the US standards for the pallet and is 1200 mm X 1000 mm for a weight of 1000 kg. The standard European pallet size is 1200 mm X 800 mm, used throughout Europe with a load bearing capacity of 1200 kg.         Though a majority of the pallets are made from wood, in some cases, other materials may also be used. Metal is used for the pallets when heavy machinery and similarly heavy items are being transported. Steel is widely used for these pallets of dimensions 1200 mmX1000 mm and weight carrying capacity of two thousand kilos. Plastic pallets are also being used since they are light in weight and durable. Custom made pallets can also be provided in specific dimensions on request. Most of the storage space and transport equipment are designed for standard size pallets, so if non-standard sizes are used, there may delays which are sometimes expensive.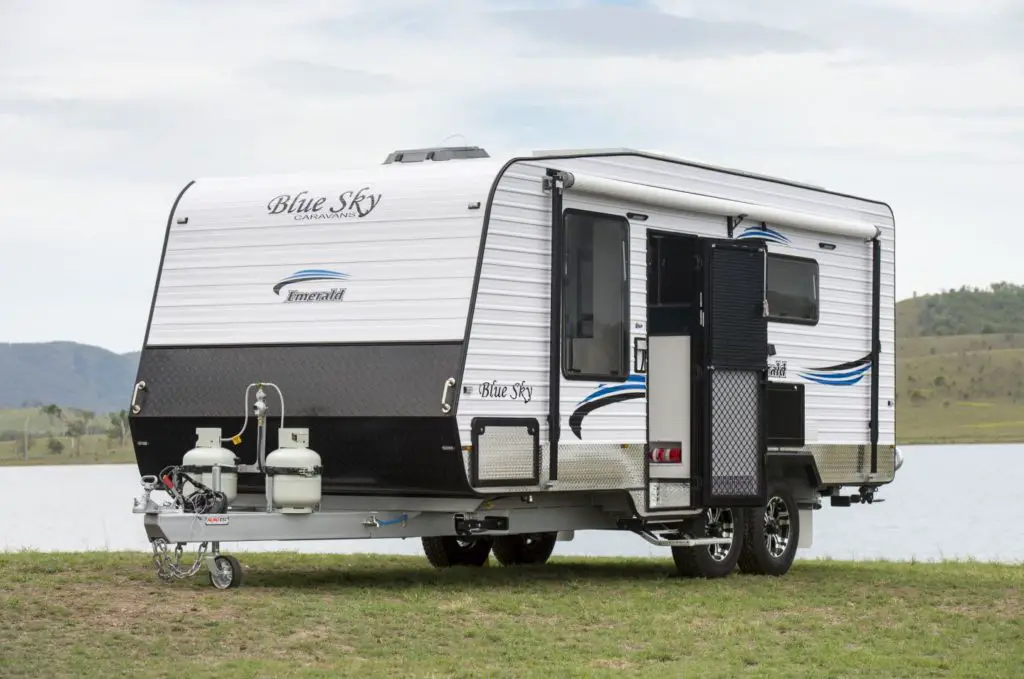 BLUE SKY EMERALD
LONG TERM TRAVEL FOR LESS
Aussie made, packed full of features, five year warranty guarantee, a massive 600kg payload and under $65k – Sunrise's Blue Sky Emerald is all this and more!
UNIQUE FEATURES • 5 YEAR WARRANTY • WHOPPING 600KG PAYLOAD • ELECTRONIC STABILITY CONTROL • 240W OF SOLAR AND 210AH BATTERIES • 6 INCH DRAWBAR AND CHASSIS