How technology is impacting every aspect of our lives
There is no doubt that the world around us is rapidly changing. The biggest contributing factor to this is technology.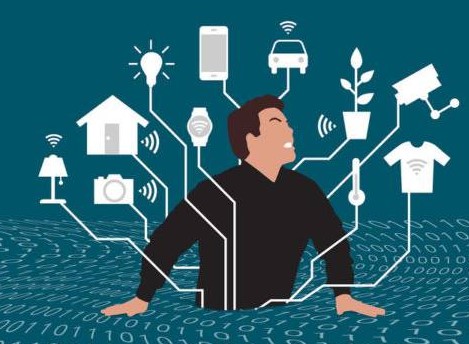 Every aspect of our life today is impacted by the technology around us. From the smartphones we all carry with us to the cars we drive to the way we do our shopping, technology is with us every step of the way.
The car industry is one of the industries that is leading the way when it comes to the adoption of new technologies and this, naturally, has also filtered down to the caravan and motorhome sector.
Here in Australia, the number of new electric vehicles has nearly tripled after years of lagging sales. The huge growth in EV sales has been generated off the back of incentives introduced by state governments to support the uptake and drive sales.
According to The Guardian, Australia recorded 20,665 EV sales in 2021, a significant increase from the 6,900 sold in 2020, which means electric cars now make up 1.95% of the new car market.
The Tesla Model 3 was the best-selling electric car in Australia, with 12,094 vehicles sold last year – accounting for 58.5% of all EVs sold. It was followed by the MG ZS with 1,388 and the Mitsubishi Outlander with 592.
Electric is not limited to cars, of course. Full electric campervans are now becoming more commonplace along with vans, trucks, utes, and people carriers.
Despite the growth in EV sales in Australia and the introduction of commercial as well as personal vehicles, Australia still falls some way behind other leading countries around the world when it comes to EV sales.
In fact, if Australia wants to produce a national electric vehicle strategy consistent with global climate efforts, almost half of all new car sales would need to be electric by 2030 and 100% by 2035. At this stage, those goals seem a long way off, however, it is good to see Australia embracing the technology available to them through electric vehicles.
Caravan and campervan technology
Whilst EVs are packed full of technology, it is not just EVs that are embracing the latest technology available. Petrol and diesel vehicles are also loading up on technology, with features like parking sensors, lane detection sensors, and full connectivity now standard features for most new cars on the road.
In the caravan and campervan sector, technology is also changing the way people travel. From the way people can heat their campervans and caravans, to the way you can keep food cold whilst on the road, technology is having a positive impact on those that love to get out on the road in their campervans.
Diesel has become a much more common source of heating in campervans and technology over time has grown and adapted to motorhomes as the fuel source is already on board.
When it comes to keeping your food cold on the road, fridge technology has also come a long way. Technology advances mean that it is now much more cost-effective and efficient to keep your food cold whilst you are on the road, helping to preserve your food for longer and cut down on wastage.
As the EV market continues to grow, and technology helps to make travel more affordable, expect to see more and more Australians turning to electric vehicles. The rising price of gas in Australia is also driving a shift in mentality when it comes to new car purchases, with many looking at EVs and hybrid vehicles as better investments in the long term.
Technology impacting every aspect of our lives
We have already touched on the fact that technology is impacting every aspect of our lives and it is not just the automotive industry that is investing in technology.
From hospitality to gaming to sports, nearly every aspect of our working and personal lives are being impacted by the latest technological advancements and whether we realise it or not, most of us are interacting with some fairly exciting technology each and every day.
In the hospitality industry, hotels are moving toward contactless and frictionless check-in procedures for those who want to check in and out without the need to talk to someone at the reception desk.
Some hotel chains around the world have already rolled out keyless entry where access to your room can be made either via a mobile phone app, or in some cases, fingerprint technology.
In the online gaming industry, technology such as facial recognition, voice recognition, gesture controls and virtual reality are all changing the ways in which people engage with games online.
For many online casinos, it's crucial that they not only offer a safe and secure environment for gaming online but that they also continue to innovate which is why Betway Casinos has been such a heavy investor in technology to keep them ahead of the game.
In our day to day lives, businesses around the world are investing in new technology in order to improve the experience at the checkout in stores and supermarkets. Whilst contactless payment is prevalent around the world, pay by face could soon become more commonplace and is already been successfully deployed in China. 
At the border, facial recognition is now widely used by border security to manage the secure entry and exit of passengers through airports around the world and this is a trend that will continue to grow.
Whilst these technologies are currently being rolled out across these specific industries, we can expect to see similar technologies adopted in the automotive industry. Unlocking your car and starting your engine using facial recognition is not that far away. Keyless entry is already available across a wide range of EVs and other petrol models. Voice recognition is already available in some vehicles and it won't be long before we are indicating, turning on our lights, or changing gear using voice control.
Here at Caravan and Motorhome on Tour, we are excited about the potential that technology offers across our industry so make sure you keep an eye on Tech Corner for the latest news.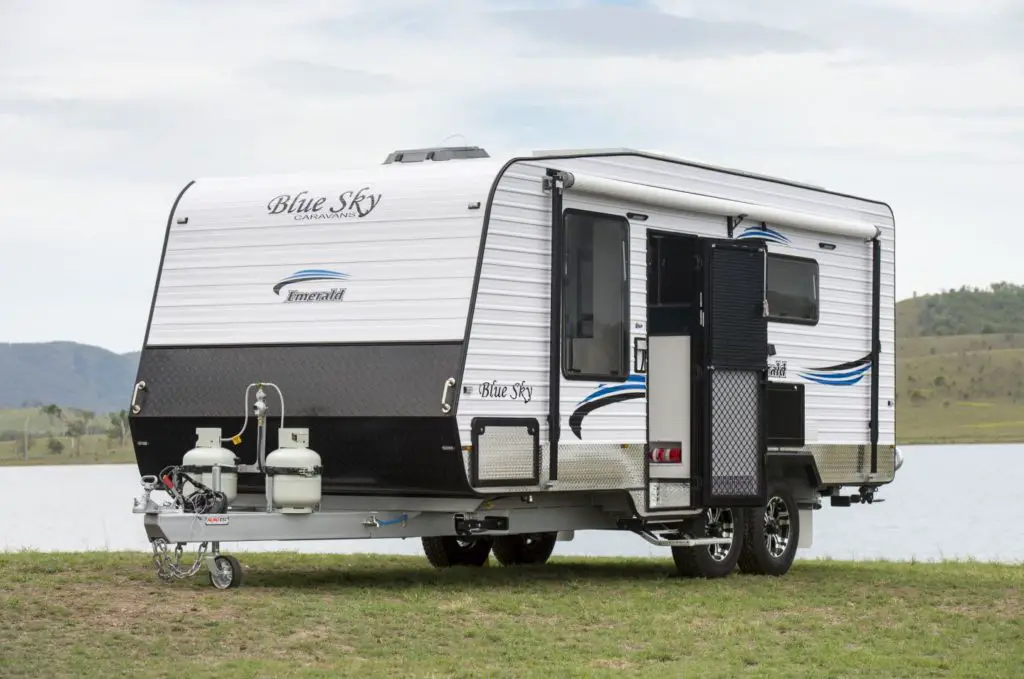 BLUE SKY EMERALD
LONG TERM TRAVEL FOR LESS
Aussie made, packed full of features, five year warranty guarantee, a massive 600kg payload and under $65k – Sunrise's Blue Sky Emerald is all this and more!
UNIQUE FEATURES • 5 YEAR WARRANTY • WHOPPING 600KG PAYLOAD • ELECTRONIC STABILITY CONTROL • 240W OF SOLAR AND 210AH BATTERIES • 6 INCH DRAWBAR AND CHASSIS