THE PROBLEM WITH DISABILITY PARKING – ARE WE DOING ENOUGH?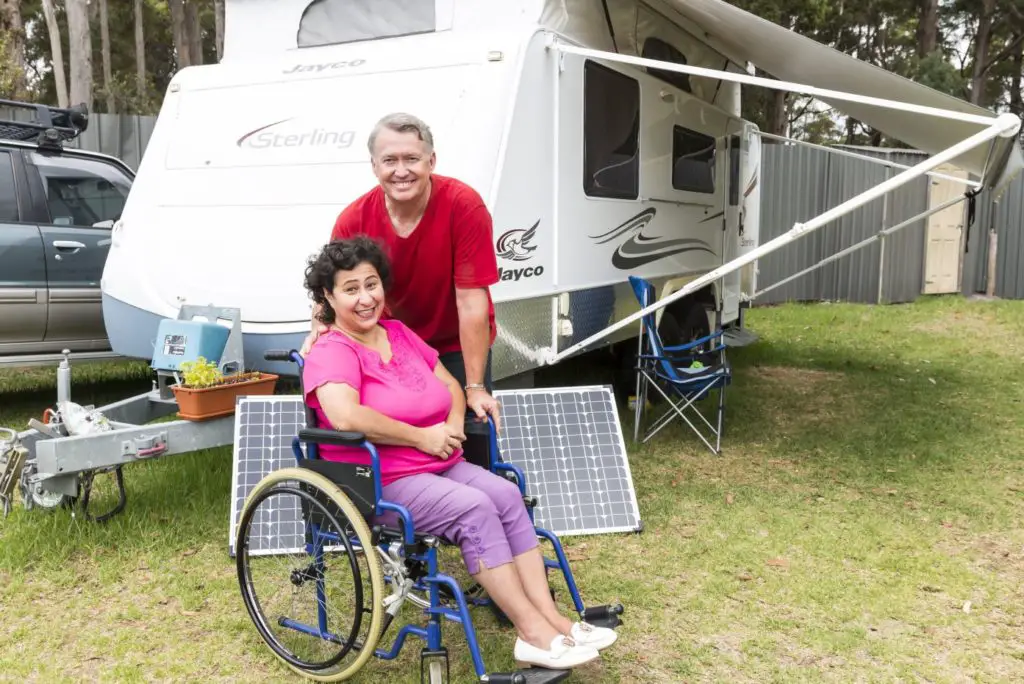 On a recent trip to Tasmania, I was fortunate to meet a wheelchair bound, bright and bubbly RV free camper, Maggie and her husband Michael. After chatting for a while, I felt somewhat ashamed that I'd never given parking issues for disabled people, especially those in wheelchairs, enough thought and consideration in the past.
They described, in a very down to earth manner, the real problems parking near shopping centres or in main streets as there were few spaces for wheelchair disabled people. Parking in ordinary disabled parking spaces, or spaces available for most of us, presented the problem that the rear doors of their vehicle could often not be opened wide enough to extract the wheelchair. So they don't always have the luxury of being dropped off at any car space. It's not about the parking metre fee either, as they'd happily pay for a space big enough for their needs.
On the broader scene, you find some people may have made a mistake and parked illegally in the disabled spots, some may not care, some may consider their priorities are above those who are disabled and some may think that people who use disabled parking are not disabled enough, even though pain is hard to see.
Having met this couple, I took the trouble to drive both sides of the street in a few towns and couldn't find any disabled spaces. Perhaps they were in parking areas?
It does raise the question of whether we provide sufficient disabled spaces for wheelchair bound travellers and fellow RVers throughout Australia. My aches and pains and fatigue bear no resemblance to issues faced by fellow RVers and drivers in general who need disabled car spaces and those who are wheelchair bound must be constantly frustrated at the lack of appropriate spaces. Is this good enough and how would we feel if we swapped places?
How do you feel about the lack of disabled parking, for either RVers or drivers? Drop me a line at [email protected] to have your say.