THE DEATH OF COASTAL CARAVAN PARKS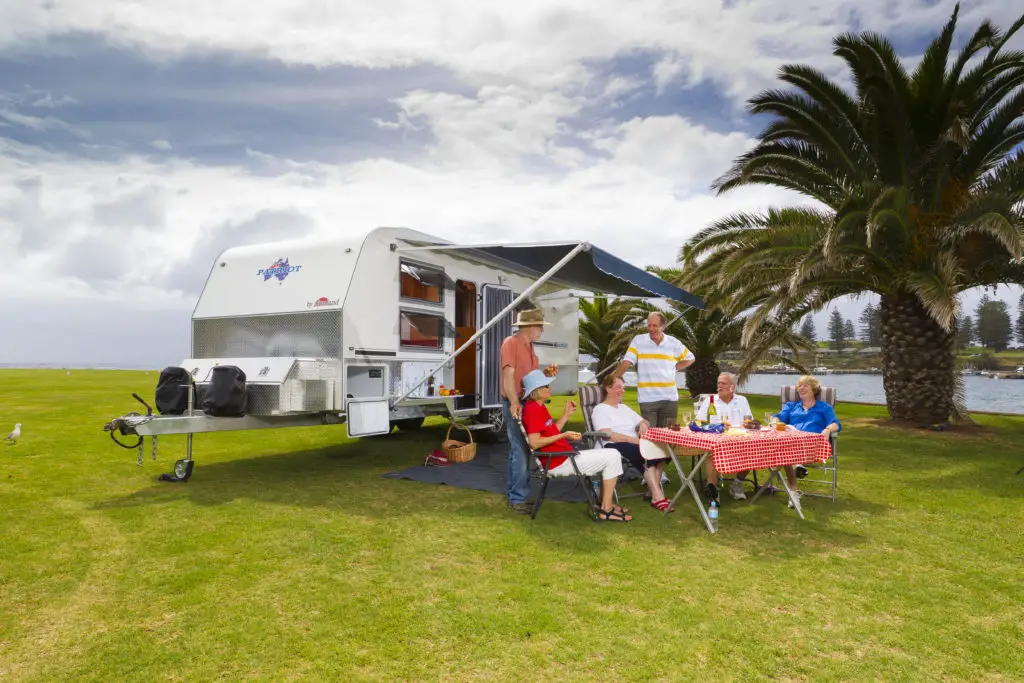 Greedy developers are forcing some of our favourite coastal caravan parks shut, and we couldn't be angrier.
When there's more money to be made from lucrative resorts or shopping centres, who loses out? We do!
The latest victim is a caravan park at The Entrance on the Central Coast. The family friendly park is set to be torn down, with new zoning instead pegging it for unsightly 31-storey apartments, and it's not the only one!
The Brooms Head Council are slugging their rate-payers with a $7.91 million dollar 'facelift' to the iconic Brooms Head Caravan Park, which will see camping sites phased out and removed, replacing them with what one local calls "high-maintenance high-priced cabins".
This means the average family can wave goodbye to camping in affordable beachside sites, instead being forced to fork out top dollar if they want to stay – how un-Australian is that!
According to Southern Cross University academic, Rod Caldicott, the fact that the humble caravan park could be history isn't surprising.
"If all the land gets sold off and they put up high-class hotels, apartment complexes or resorts, they might get priced out," Caldicott says. "The working person won't be able to afford to take these holidays,
"Caravan parks have a place in our history but unfortunately the economy speaks louder than nostalgic values."
One property group we looked at already had 61 sites under their belt as of last year. The developer specifically targets coastal areas, closing the caravan park and turning it into an "Active Lifestyle Retreat".
It's not just us holiday makers who are drawing the short straw, either. Dozens of residents have been left in tears after a developer forced them off the land that some had occupied for 25 years. One Vietnam Veteran stood to lose an estimated $80,000, whilst others feared they would be left homeless, with no laws to protect their rights.
Where does this all stop? We've got record numbers in caravan sales and manufacturing, but it looks like the money-grabbing developers are set to force us off our own beachfronts!
Not on my watch!
What do you think about the replacing caravan parks with resorts? Is it fair to us caravanners? Or should we be moving with the times?