FILTHY VANNERS DISRESPECT RV FRIENDLY TOWN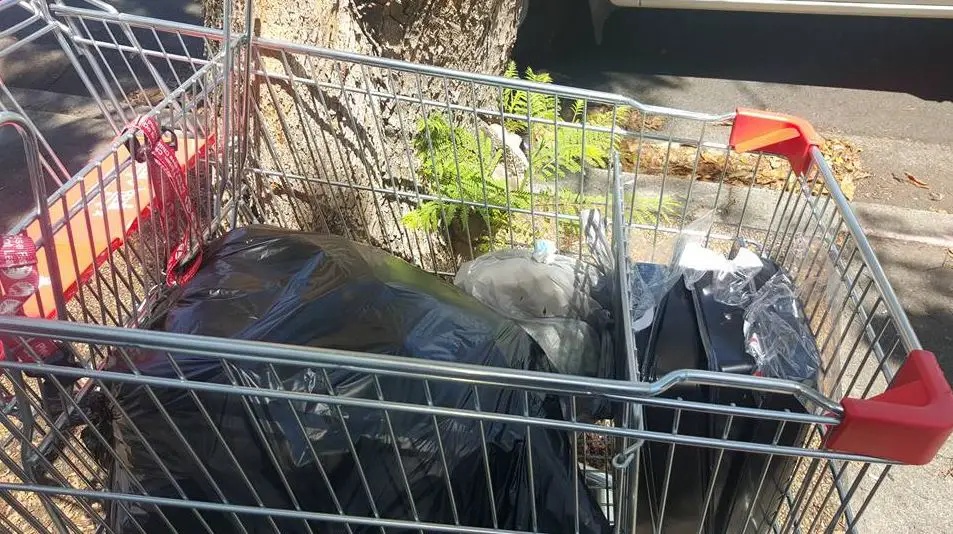 I am absolutely fuming, and I know I'm not the only one.
A Grafton local took to Facebook in disgust after she witnessed vanners ditching all the rubbish from their van – including used meat trays – into a shopping trolley and leaving it beside a tree.
"It seems these RV drivers didn't appreciate Grafton being an RV friendly town. After having done their shopping, they decided to unpack all their meat into their RV and then clean out their van of all their rubbish," she said.
"That's disgusting and not a good look…they don't respect our town but whinge because there is nowhere for them to park."
Now I know there are a lot of people who would say it could be a disgruntled local or even backpackers or other travellers, but the fact is that she's absolutely correct – where's the respect? Grafton is an RV friendly town with water, two dump points as well as a low-cost caravan park, and this is how we repay them.
We always hear RVers asking for more free camps or RV friendly towns, but if this is how we treat the ones who are out there trying to help us, then can we really blame towns for being hesitant?
We spoke to Grafton Council who said that while the situation was quite a negative one, they are still happy to keep their RV friendly status alive, as the majority of RVers have been good to them and the community.
It seems this terrible experience hasn't pushed them over the edge yet, but it should still serve as a wake-up call to every person who travels – respect what you have or watch it as it goes.