Some of us may go back to those days when it was just called "Camping," remember?
It was a tent in the back of the car, some tarps, and stretchers and away we would go. Didn't need to travel in packs and always preferred a river or a spot on a beach somewhere. How about we show some spots where the monoliths can't go. Doesn't matter how old the pics are, don't even date them: maybe you did the trip with your dad.
So feel free to post some nice camping trips pics.
We didn't start with caravans. All these trips are done with tents.
Now here is a place where even the Bush Trackers cant go. Lake Caroline NT.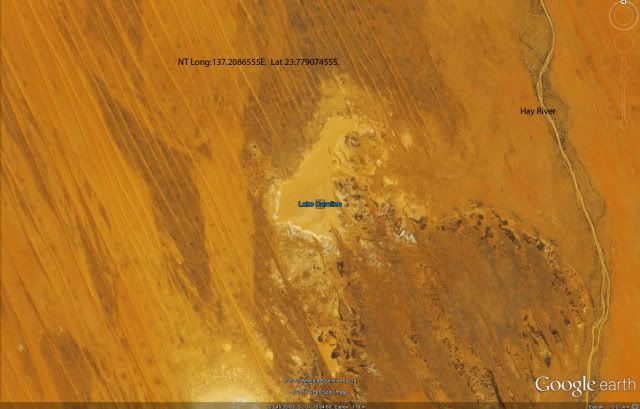 Yep, it rains once every 10 years here, We crossed it just for the hell of it.You can drive right around it as well. In fact we did. That's us next to the red truck on the rise.
And the camels know where the tucker is growing as well.
We continued along the Hay River to Bookie's camp and then onto the plenty highway.
Not unusual to see water for a few kays at a time. And many times we drove beside it as well
Above .The Hay river is dry but there is water a meter below. A beautiful place.
The Plenty highway had more water in it then the Hay river, just depends where it rains.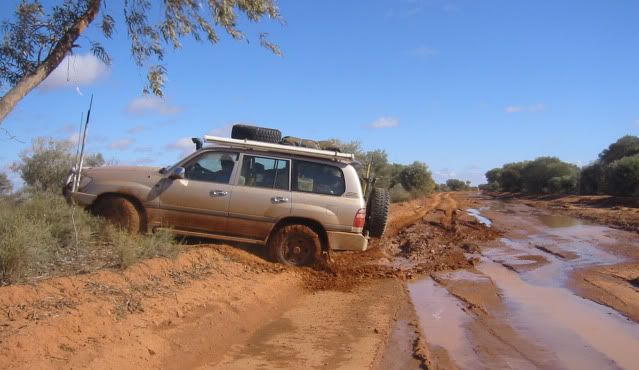 And all done with tents, not a van park to be seen.