Hello Everybody,
I thought it was about time I started my along waited caravan. I mentioned in my "Intro thread" that I wanted a caravan that had certain needs but could not find one so building one was a really good option.Once you have a look at some of these vans you realise that a good handy man could do the job. So I have biten the bullet on my way to a new van,built by me.
I wanted a van that sleep 4 ,light to tow with all the good stuff i.e air conditioning. It started off as a 3 metre that folded out into a 4-5 metre solid wall van.On paper it looked ok but in reality I think I might have biten off more then I can chew. So it has turned into a 4.1 metre full size van. Alot easier being my first van and quicker end date as well. The kids are already asking when the can sleep in it.lol
I am building it from scratch.Running Al Ko independent suspension, under RHS chassis. The walls and floor will be Monopan. As far a costs go its expensive,but I did a rough comparision to other materials and its about on par once you factor time and effort. The layout will be bunks at towbar end double bed at tailend. Slide out kitchen to the great outdoors, L shaped lounge part of which converts to bunks. Some cupboard space and bench space inside too.
I have had alot of people tell me that I can't do it nor have the skills but my wife has backed me if I don't I'l never reget it. So here goes. Here is about 4 full days work.
P.s I would like to thank "robali" and "pedro2-5" for there help.Both have been there done that. Thanks again for your input and advice.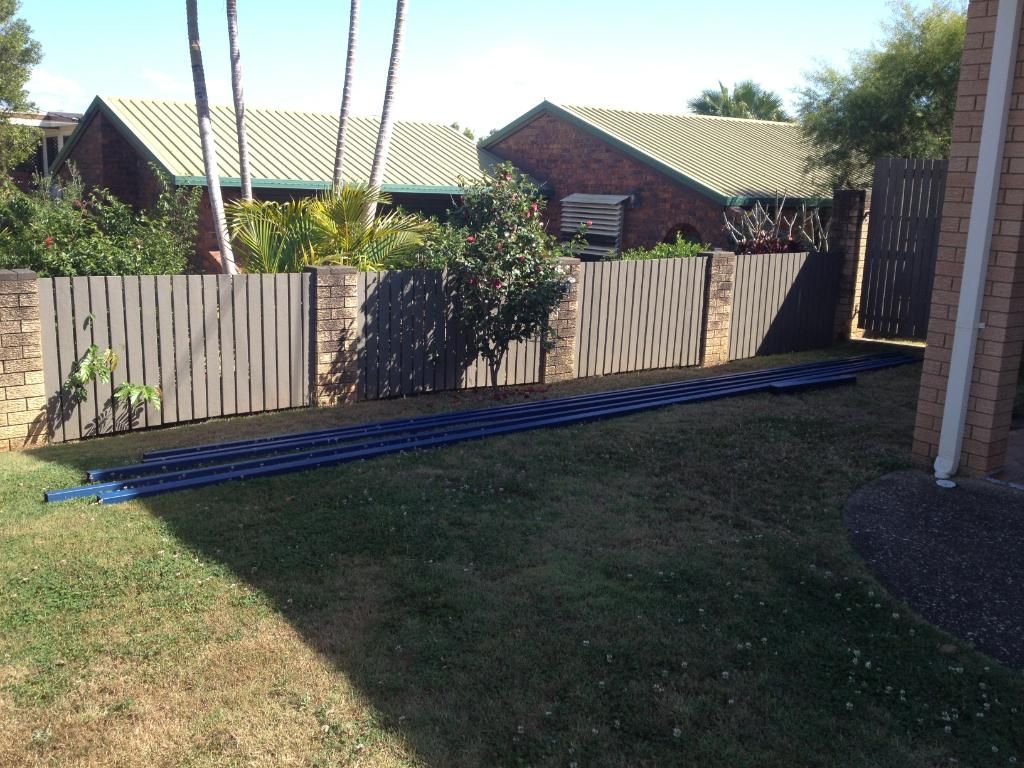 Steel ready to go
Cut and roughly set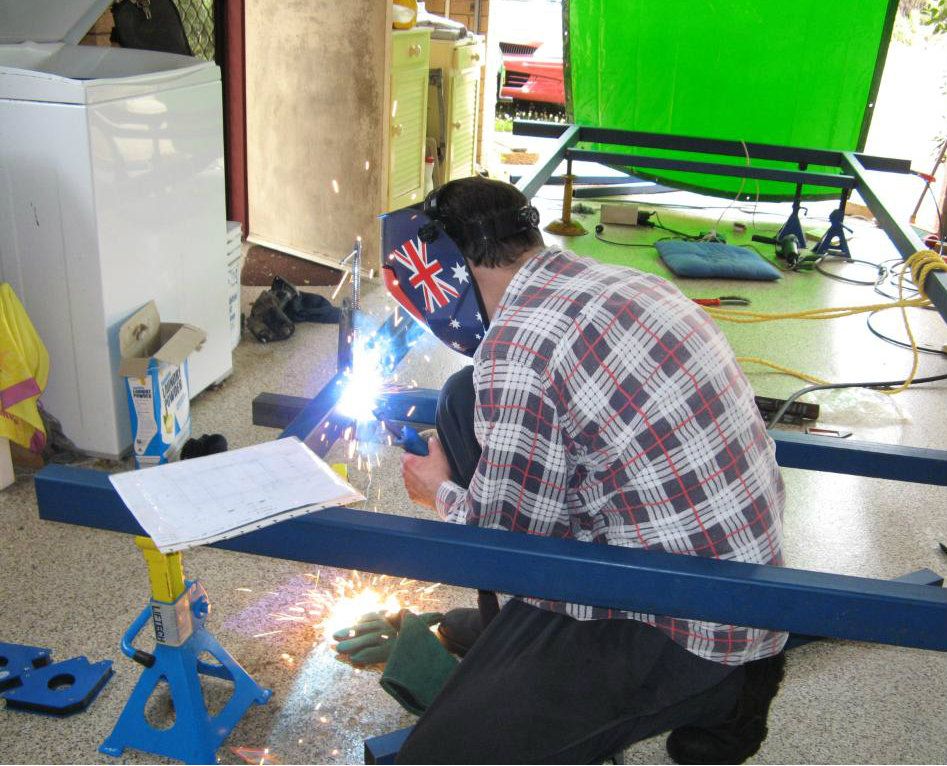 Let the tacking begin,had to use stands as the floor turned out not be flat or square. Garage turn workshop.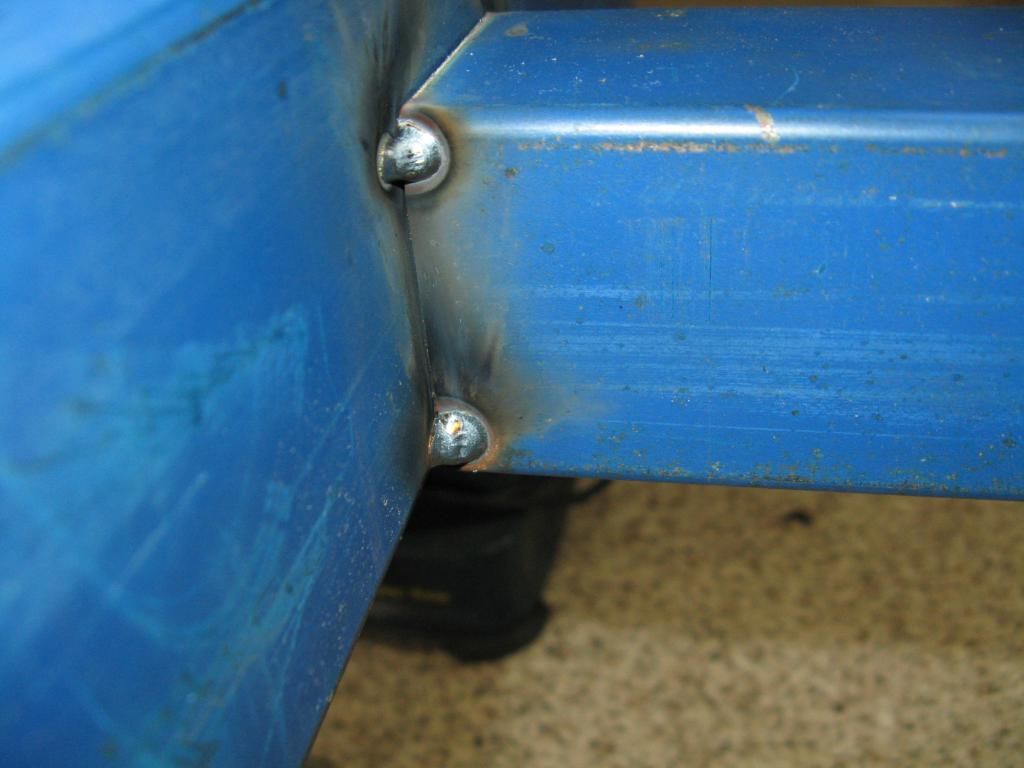 Tacks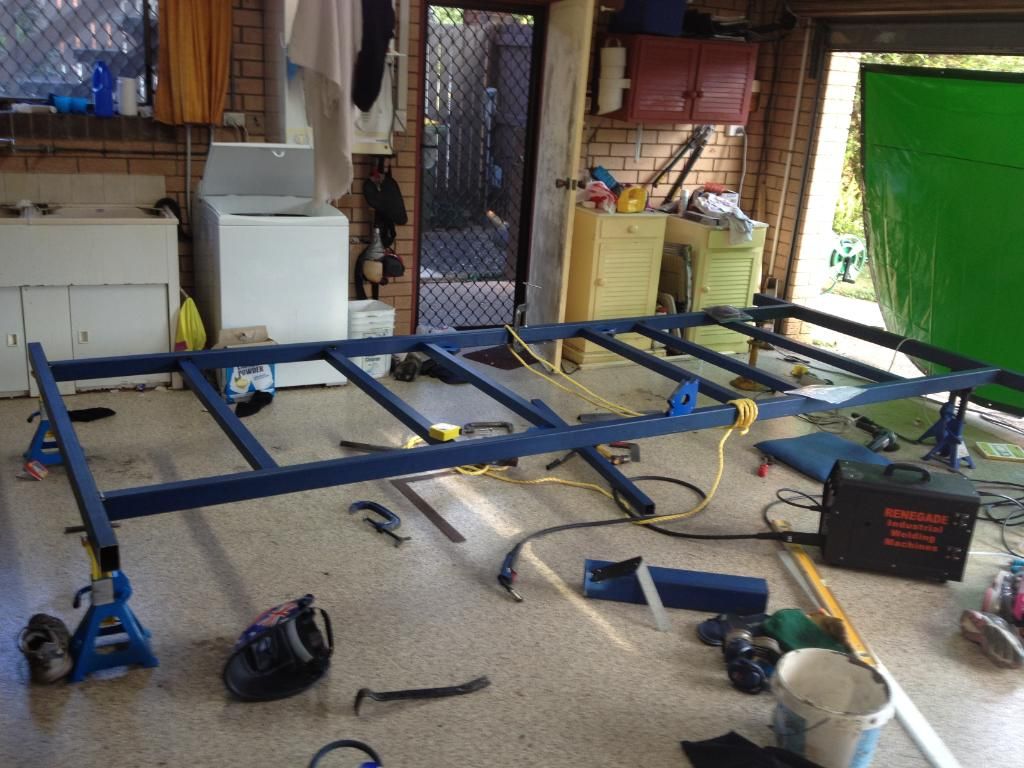 Sitting together with tacks. Starting to look like something.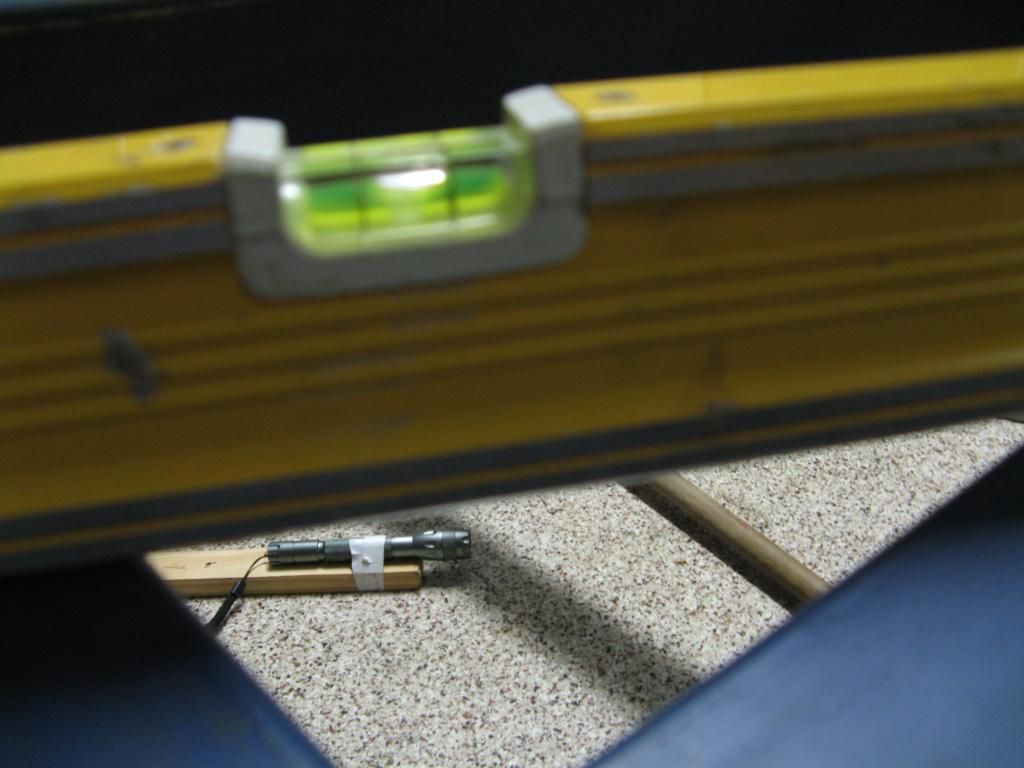 Level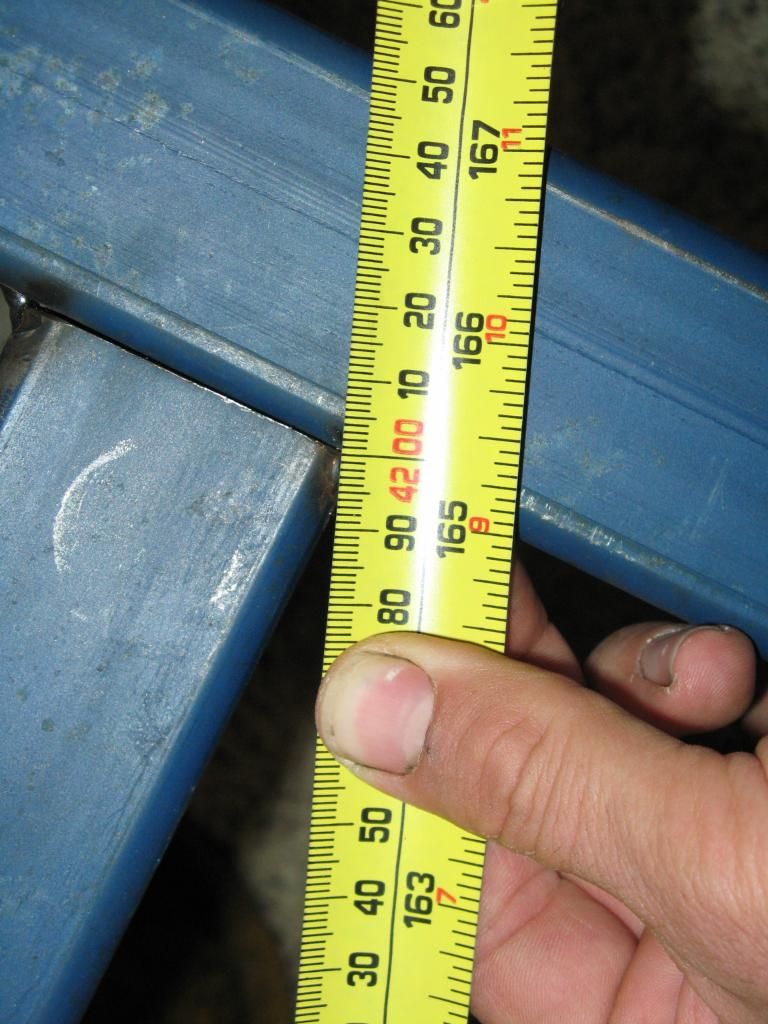 and square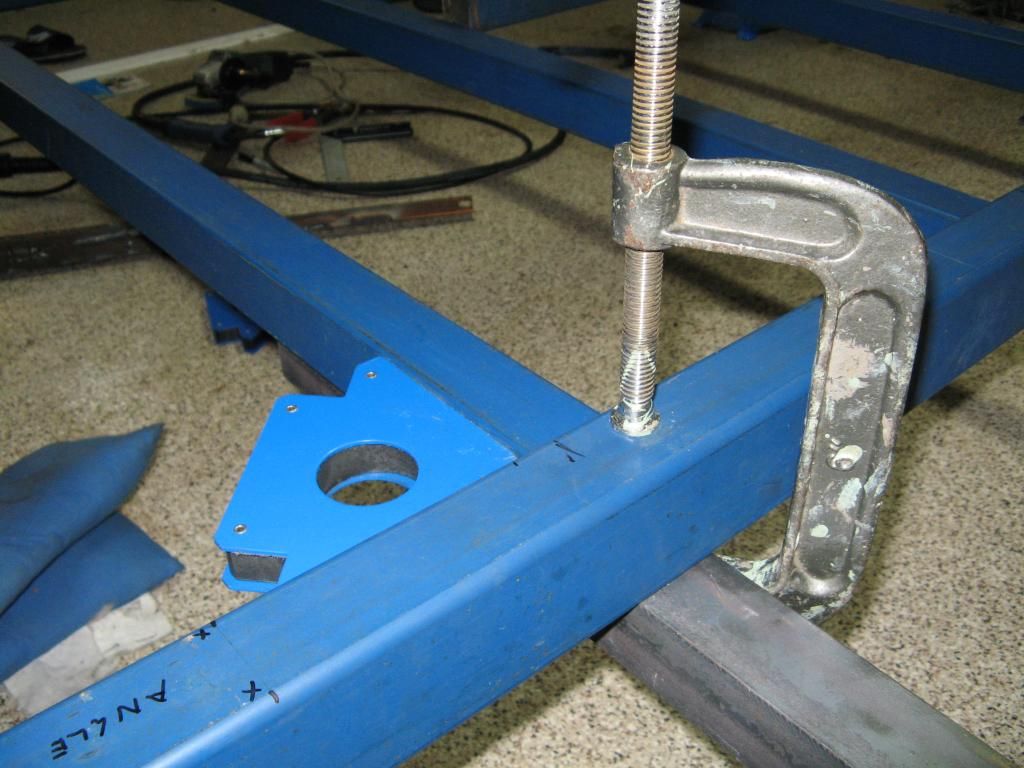 Method for holding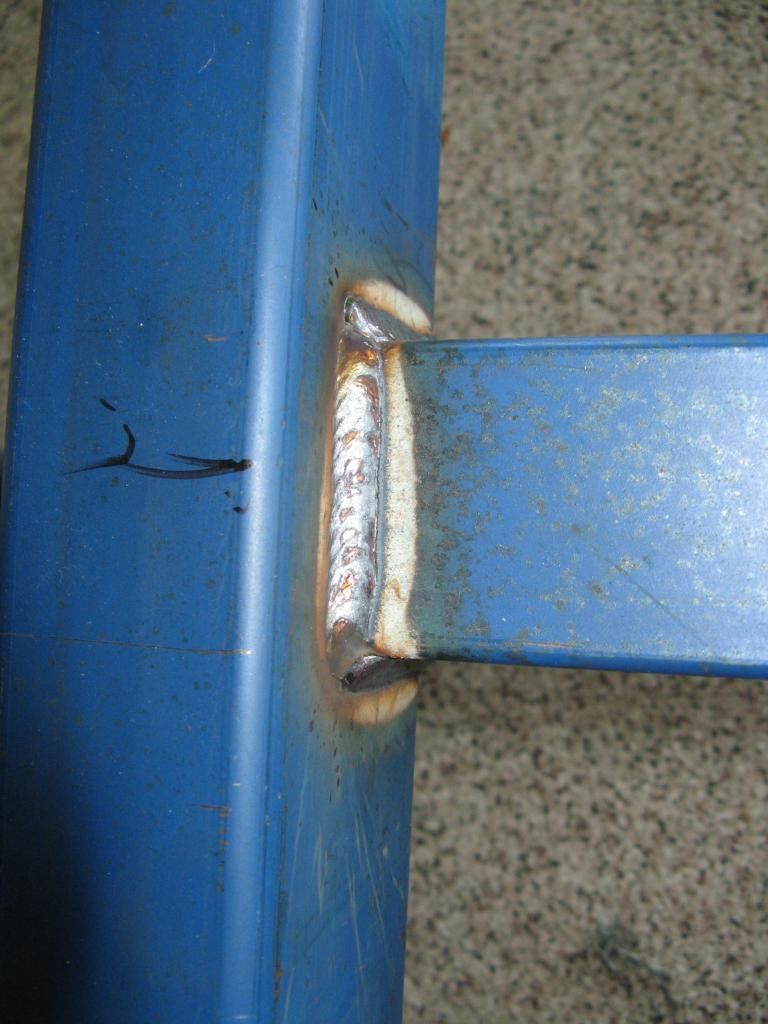 Lets start welding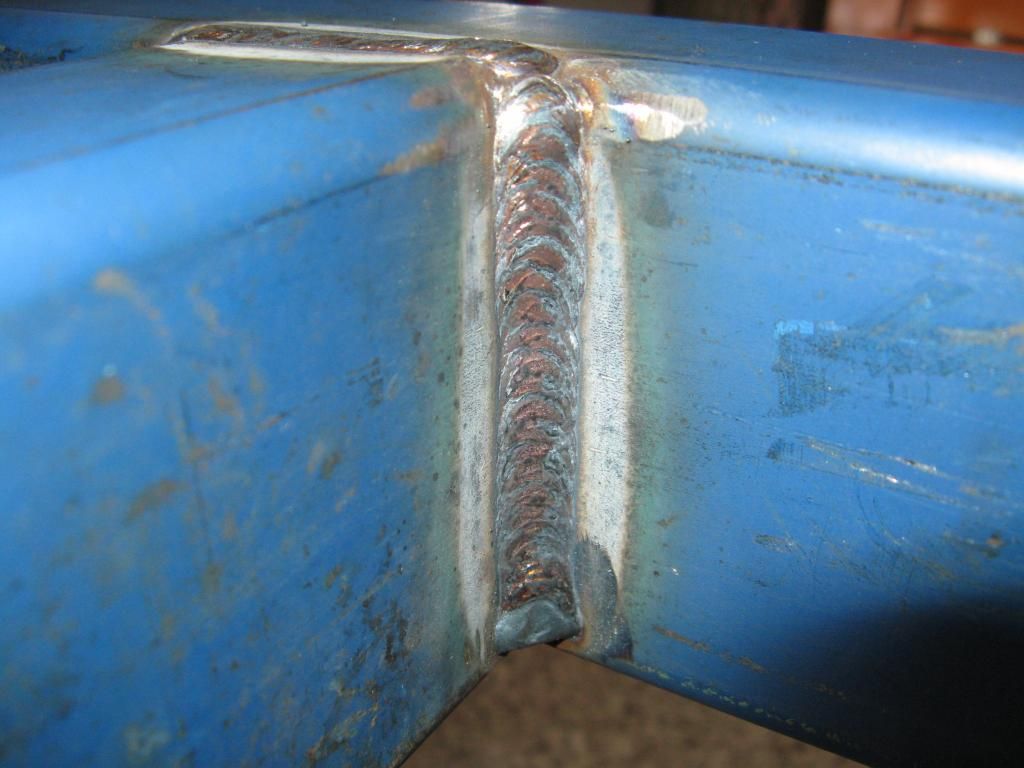 vertical weld.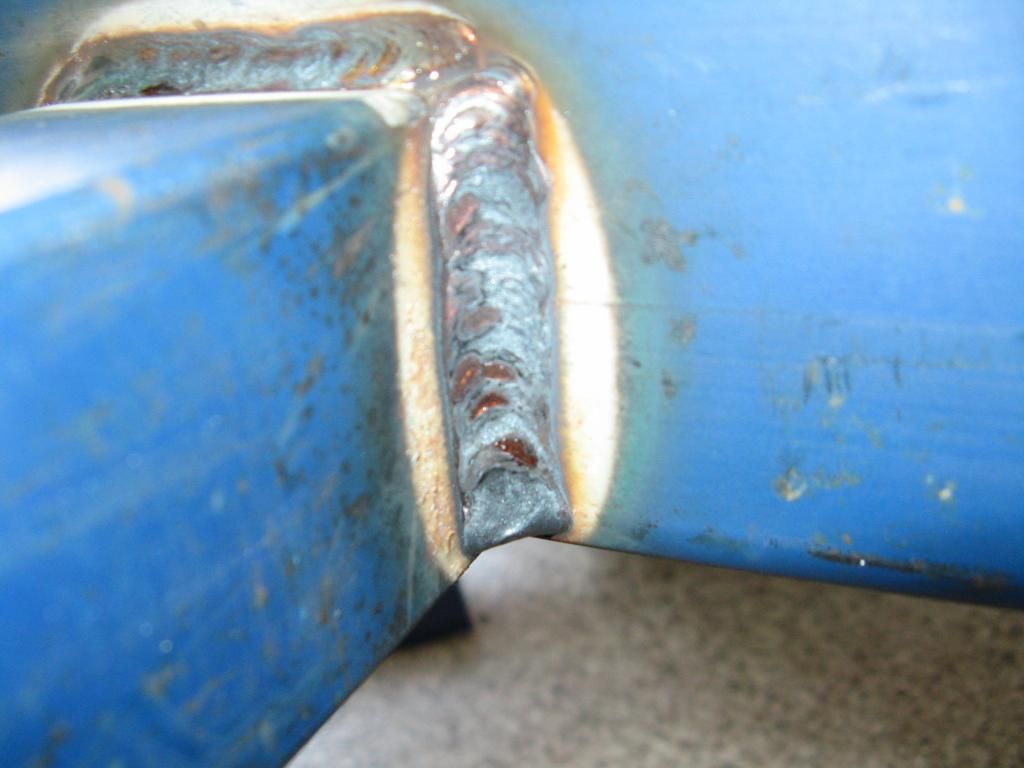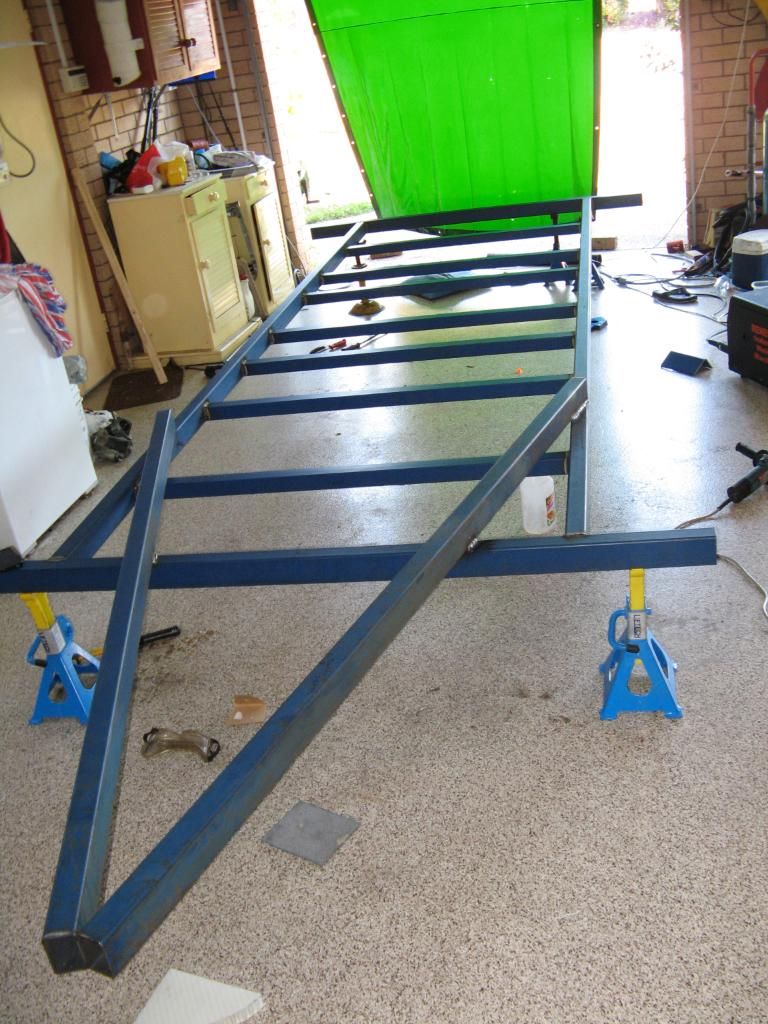 on the way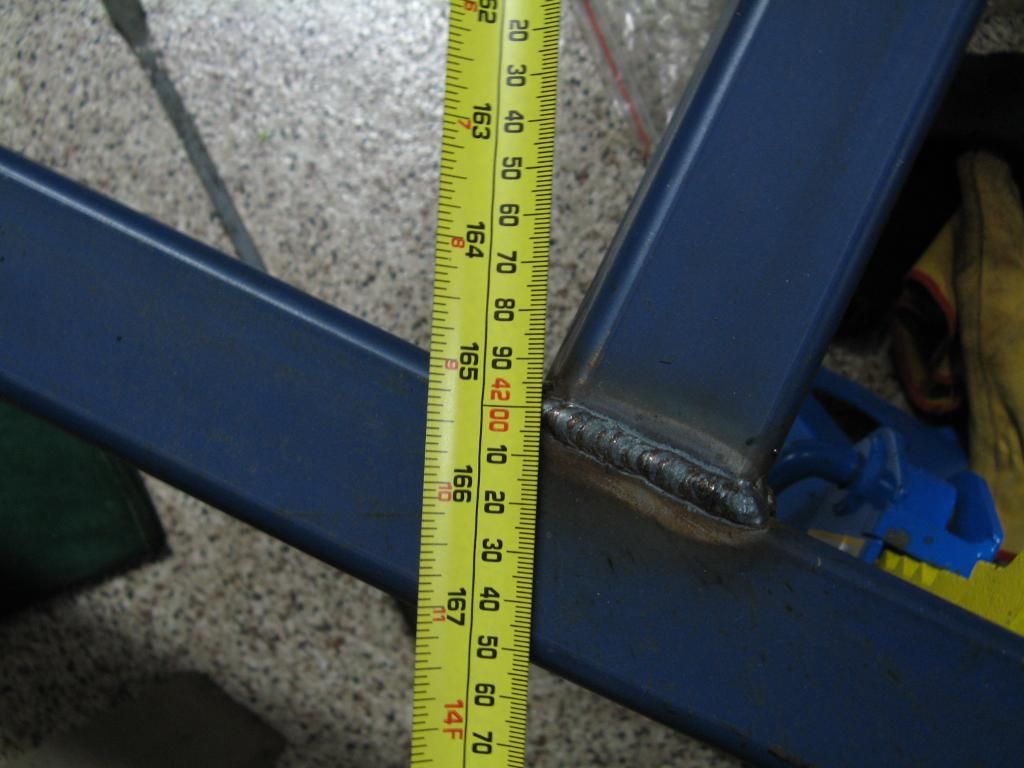 I'l call it square.
Sorry about the photo bomb. More to come when time allows.